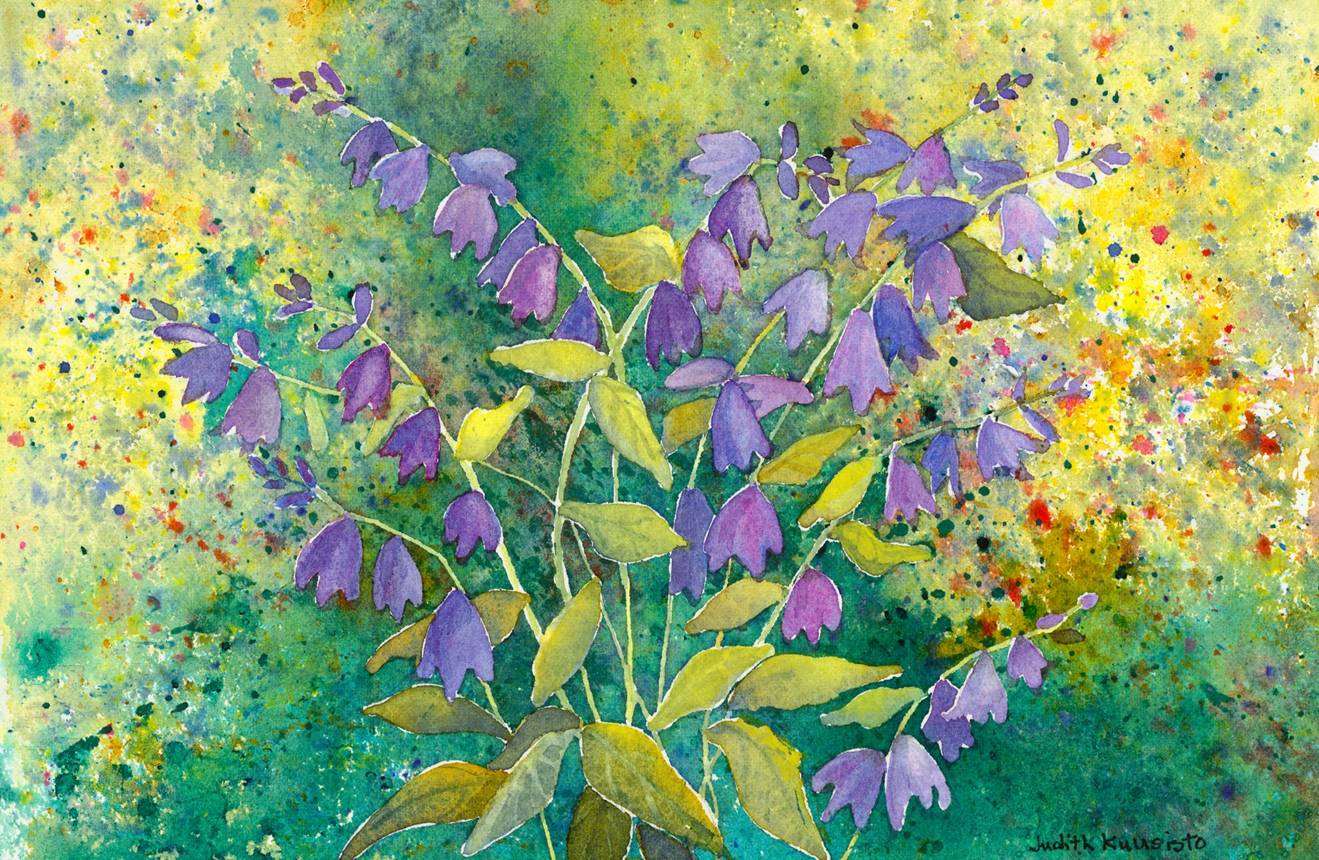 14 Jun

Three painters capture nature's details in gallery exhibit

The perfection found in nature, its details of texture, pattern and form and ever-changing light, provides diverse subjects for painters. Three artists, Mary Hendricks, Judith Kuusisto and Mona Warren, offer an intimate look at nature through small paintings in a new exhibit at Ripple River Gallery. "Thinking Small…It's All in the Details" opens June 21 and continues through July 16.

The public is invited to meet the artists at an opening reception at the Bay Lake area gallery on Saturday, June 24, from 2 to 5 p.m.

"Thinking Small" is not the first time the three painters have shown their work together. The women meet weekly to paint, share experience, ideas and inspiration. Together they have exhibited at Great River Arts Center in Little Falls, Franklin Art Center in Brainerd, and the Jaques Art Center in Aitkin. Their recent shows have been in memory of Carol Hansen, an original member of the group.

Small paintings invite the viewer to come closer, giving the viewer an intimate slice of a landscape or detailed view of flowers and trees. While all the paintings in this exhibit are small in size, each makes a unique statement of its own.

Watercolor gives the painter a way to work with nature not found in other media. The transparency of paint on paper allows light to fill the subject creating luminosity. Through the interplay of pigment, paper and water the artist can capture fleeting moments and seasonal effects.

Mary Hendricks began her study of oil painting and drawing in college and has continued to develop her work through workshops in watercolor and pastel. She has also found classes in photography and underwater photography opened doors for new growth. A member of the Crosslake Art Club, Hendricks' paintings have earned numerous awards.

When people ask Judy Kuusisto how long she's been making art her reply is, "for as long as I could hold a crayon." While earning her degree in Art Education at the University of Minnesota, Kuusisto worked as an illustrator for the Agricultural Extension Service. The rare opportunity to learn fine art, commercial art and education led to a career that included teaching high school and illustrating children's books. At her studio in Brainerd, Kuusisto paints and teaches both watercolor and "Enlightened Lines" classes. "I find the process endlessly fascinating," Kuusisto said. "Every painting is an adventure."

Mona Warren has traveled and studied widely, including 13 years in Saudi Arabia and Dubai where she did graphite drawings of local people and animals. She began painting  in watercolor in 2006. "I love painting with watercolor because of the free and fluid forms that are created. The experience is interesting and always a surprising visual result," she said.