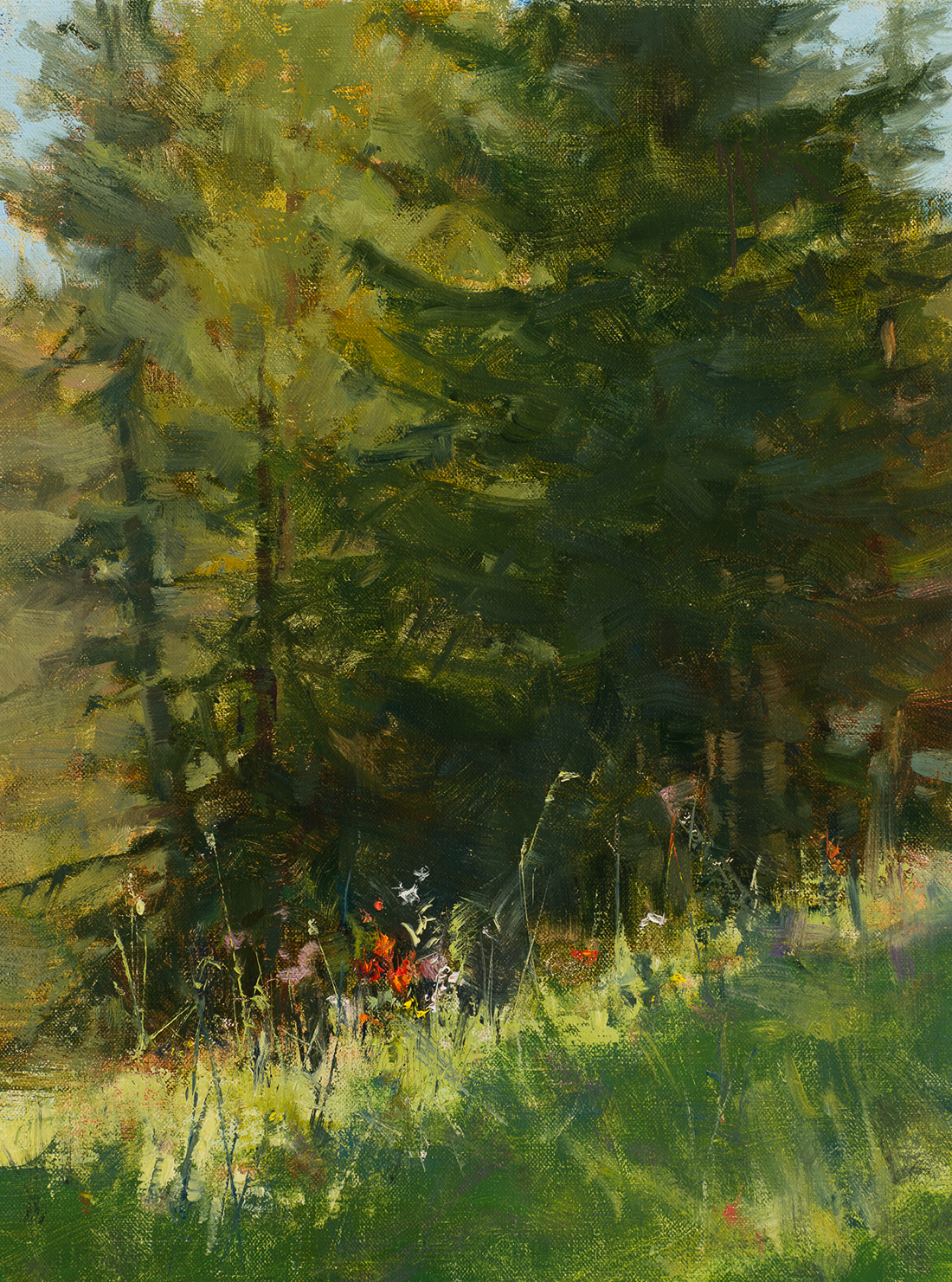 25 Apr

the outdoor realm

Interpreting the outdoor realm. Letting his brush do the work, St. Paul artist Derek Davis paints the poetry of the moment. His landscape paintings in oil will be featured at Ripple River Gallery in a new exhibit that opens April 12 and continues through May 21. During that time Davis will be painting in the area, striving to capture the subtle transitions of spring.

The public is invited to meet the artist at an opening reception at the gallery on Earth Day, Saturday, April 22 from 2 to 4 p.m.

"Open air landscape painting is a difficult challenge and a unique opportunity to show the artist's creativity in interpreting all of the moods of the outdoor realm. It holds a special joy in directly interacting with such a varied subject," Davis said. "I hope that the viewer can experience the affinity that I have for the landscape around me."

In his work Davis strives for a feeling of spontaneity. He wants the viewer to be able to experience the painting process by seeing the brush strokes. While his work is impressionistic, he wants it to feel authentic.

A second generation artist, Davis says that his last formal art training was in childhood. Both his parents were artists—his father a professional sculptor, his mother a landscape painter. Early exposure to art led to his appreciation for the visual. Beginning with the fundamentals of drawing, leading to composition, design, application, progressing to communication of meaning, his artistic development has been one of continual study.

"I have been led down this path by God, and have come to realize becoming an artist is a lifelong journey," Davis said.